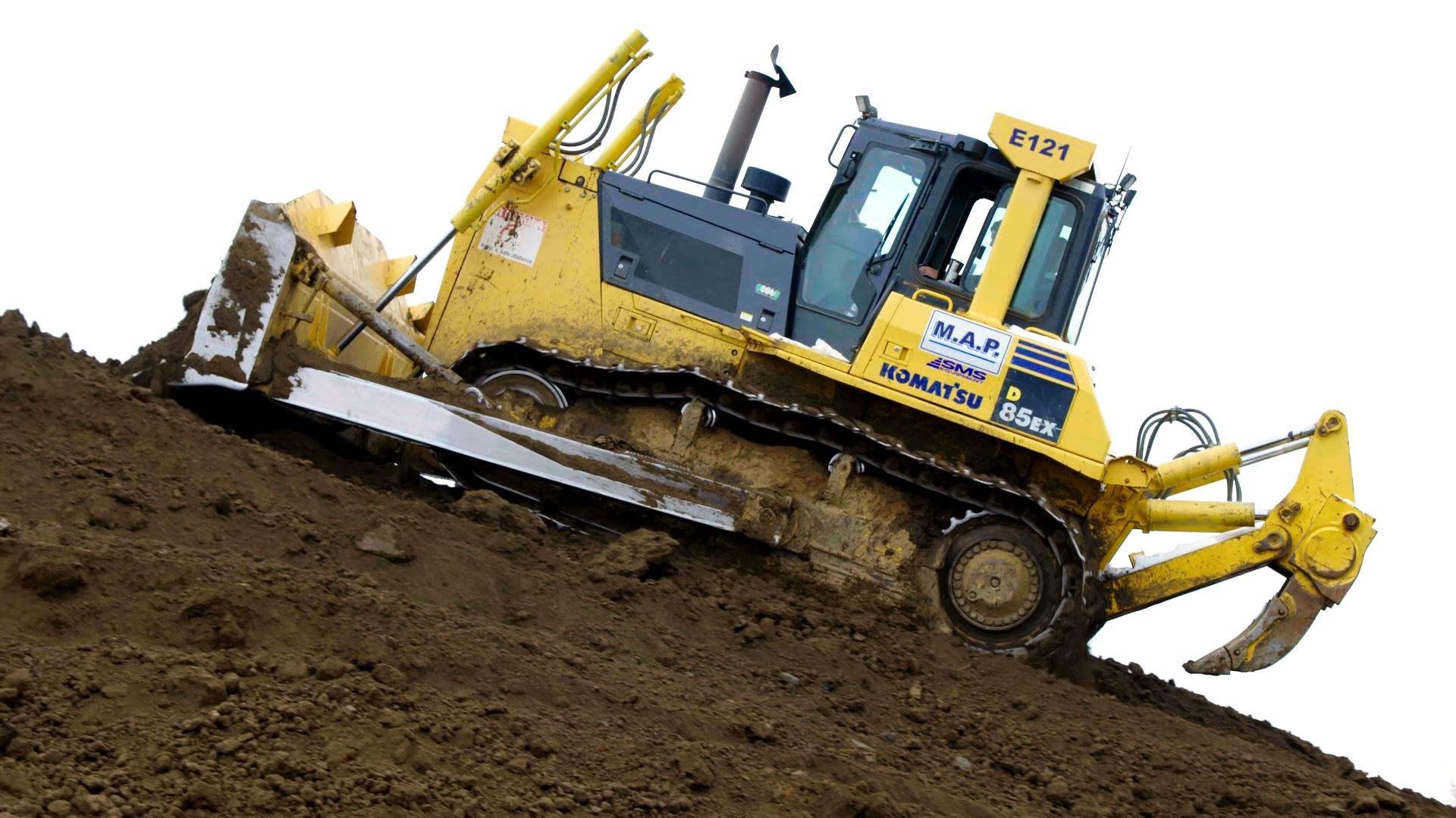 About 15 years ago, when the Edmonton-based M.A.P. Group of Companies needed an extra dozer for their fleet, SMS Equipment called and gave them a Komatsu D65 to try out.
M.A.P. Group had never used the brand before. "Our operators liked it, and fuel consumption was good compared to a bigger piece, so we decided to give it a shot," recalls Paolo Matera, equipment manager. Impressed, they bought two.
Just the beginning...
The Group now has a wide array of heavy equipment from SMS Equipment. "Between our two divisions the majority of those would be dozers, rock trucks, and excavators," says Paolo. "After the dozers in 2005 we would buy two to four pieces a year. Over the last few years now we've bought 15 to 20 pieces at a time." The acquisitions align with his personal likes too: in his career with M.A.P., he has operated dozens of different machines and is most enthusiastic about the Komatsu excavator.

Paolo says the equipment is highly suited for their projects. Building and connecting communities are the biggest part of what M.A.P. has done for nearly four decades. Like the new Edmonton community of Keswick which will house 15,000 people, and the completed Anthony Henday Road stretching 77 kilometers around the city. On a typical new project like Keswick, M.A.P. Earthworks, part of the Group, first gets the ground to grade and elevations and then M.A.P. Water & Sewer comes in and installs the utilities infrastructure. For this work, the companies own and maintain a fleet of over 350 pieces of heavy equipment that's constantly growing. "Just the size of them, what they can do, they're so universal."
M.A.P. is pleased with their financing options
"SMS Equipment really helps us out in financing," says Paolo. "They offer us skips, so the months we are not working it may be just interest only, or if it's zero per cent we are able to manage our working time with the payments. They're very easy to deal with; they work with us in all situations."
"You feel when you buy something you're not just a customer."
Tony Matera, M.A.P. president, agrees.
"They're great not only in pricing," he says. "We like to rent something for the year then either purchase it or send it back, or re-rent it the following year. So, we can use our capital for other things like expanding the business. SMS Equipment's rates are good and dealing with them financially has been easy."