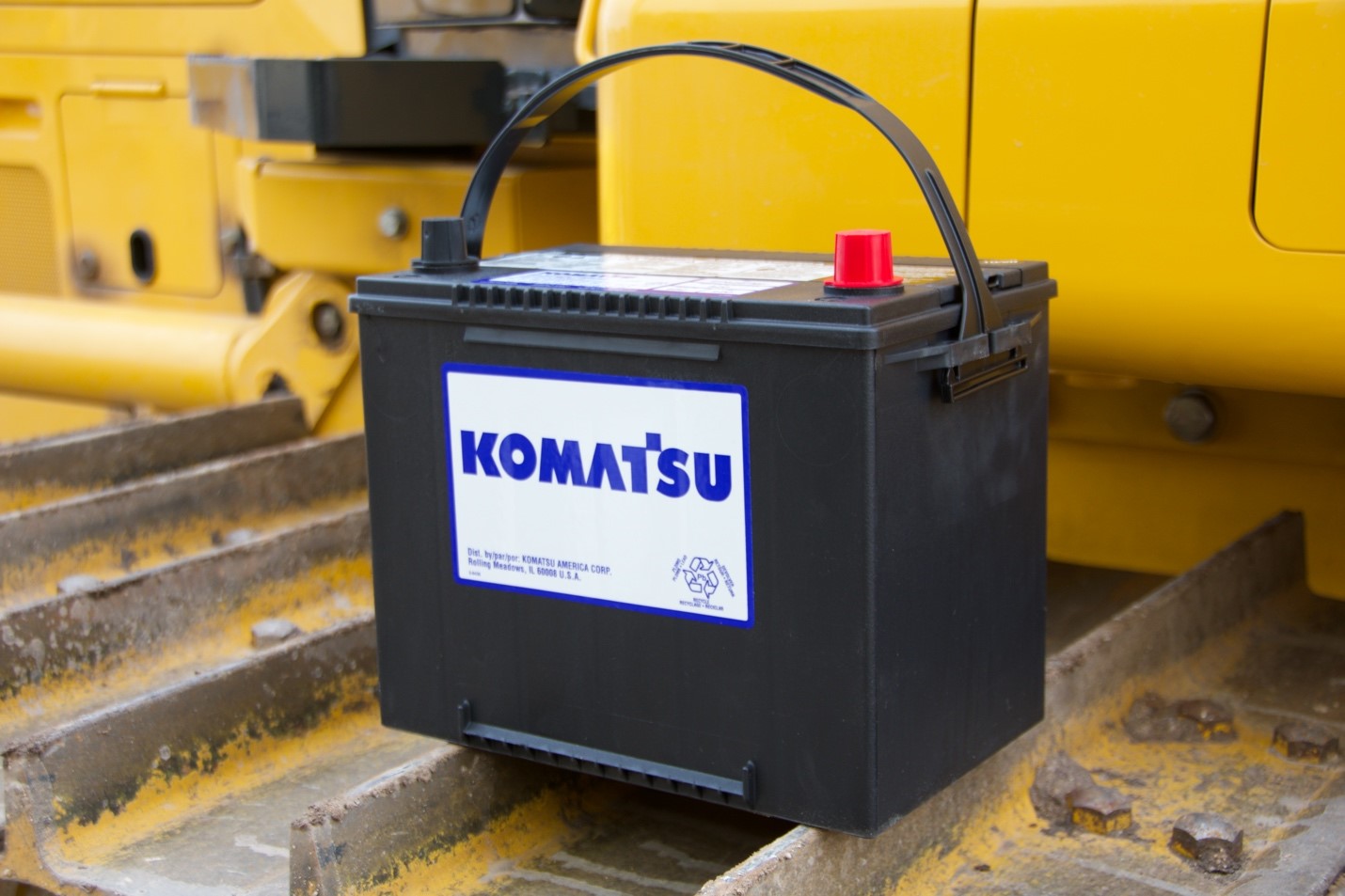 Batteries
Get the most out of your equipment with heavy-duty batteries designed for reliable power.
Call Us
Order Online
Designed especially for construction & mining equipment:
Their polypropylene ribbed case reinforces them to withstand abusive commercial service for a long life. Anchor-locked elements resist pounding vibration for long, reliable service life. Reinforced case bottom resists punctures from stones and foreign objects, extending battery life.
Technologically Advanced Construction:
Calcium Lead Alloy grid construction helps extend battery life and ensure a longer waterless operation. Fiberglass wrapped envelope separators lock active material to the plates, extending battery life in cycle service designs. Forged terminal bushings resist leakage, black posts and corrosion.
Maintains High Performance:
Heavy-duty straight-thru-partition connectors reduce resistance for higher cranking amperage. Cast-on straps designed to direct more power to the terminals, for highest cranking power. High density oxide provides maximum power-per-pound for dependable "high cycling" service.
Designed for Safe Handling and Use:
Leak resistant, maintenance-free flush cover keeps battery top clean and dry. With specially designed screw-in caps, battery is maintenance-free, but not maintenance-impossible.
More Information