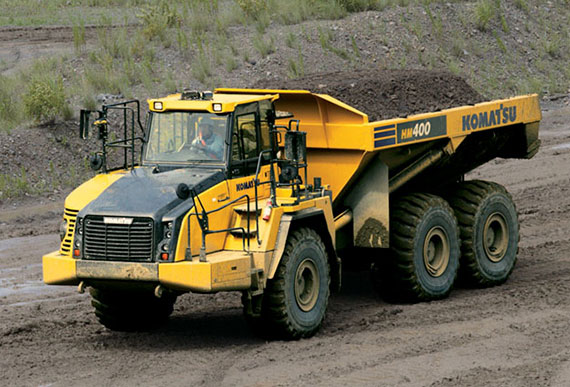 Articulated Trucks
Leading the way in innovative suspension and transmission technology with our line-up of articulated trucks.
View All Articulated Trucks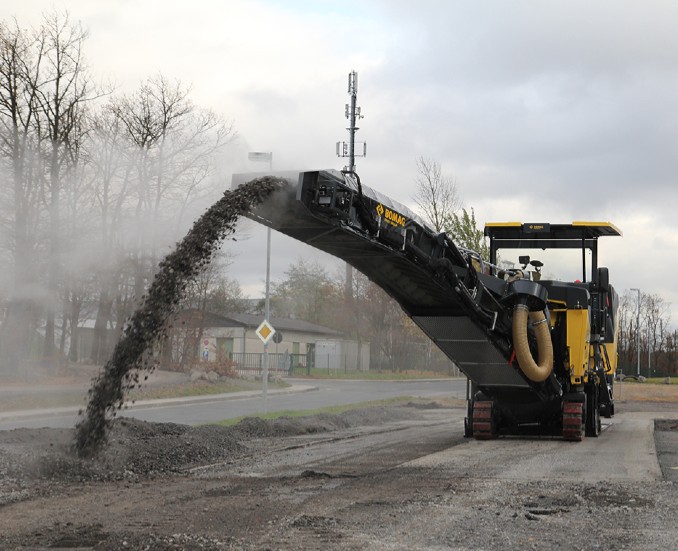 Cold Milling Machines
A comprehensive portfolio of cold milling machines equipped with a wide variety of different milling widths. The machines can remove material at a milling width of up to 4.4 m and a milling depth of up to 35 cm in a single pass. The portfolio ranges from the exceptionally lightweight and quick small milling machines suitable for operation in restricted space conditions via the agile and compact, yet powerful compact milling machines all the way to the large milling machines which are distinctive for maximum milling performance.
See All Products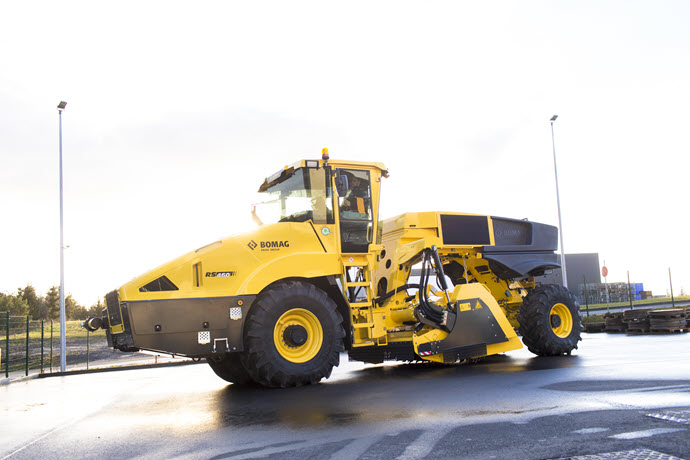 Cold Recycling Soil Stabilizers
Machines are ideally suited to the powerful, large-scale stabilization of ground with insufficient bearing capacity. The stabilization process converts poor-quality soil into a premium construction material. Cement, lime and water are possible additives or binding agents.
See all products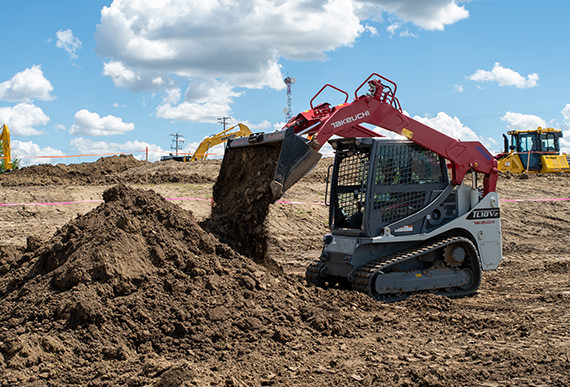 Compact Track Loaders
Radial lift machines feature a single arm pivot point and have higher breakout forces making them ideal for tough excavating and grading applications. They also have excellent mid-height reach which is well suited to loading and unloading flatbed trucks.

Vertical lift machines have minimal change in the loaders center of gravity because the load is kept closer to the machine throughout the lift path. They are ideal for loading trucks and hoppers with high sides and generally provide better reach at dump height.
See all products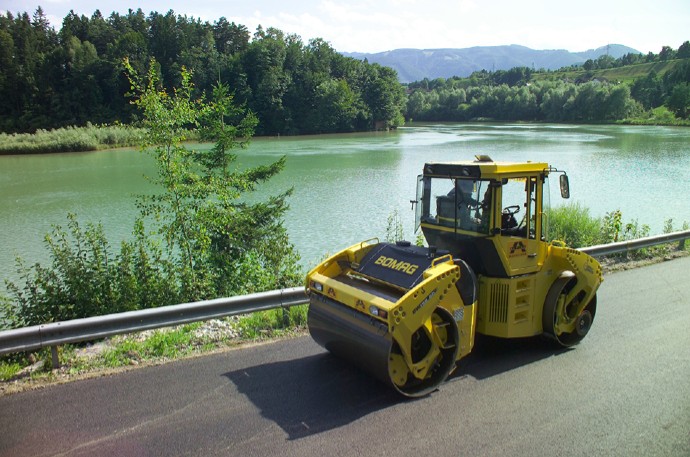 Compactors
Offering a wide range of products for all aspects of soil and asphalt compaction, utilizing leading machine and compaction technology. Along with the technical requirements, ergonomic design and simple operation are prime concerns.
See all products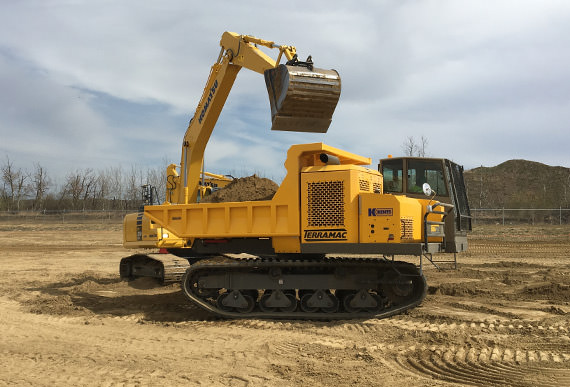 Crawler Carriers
Offering a full line of innovative rubber tracked crawler carriers in various sizes and models available from small to large, as well as rotating models.
See all products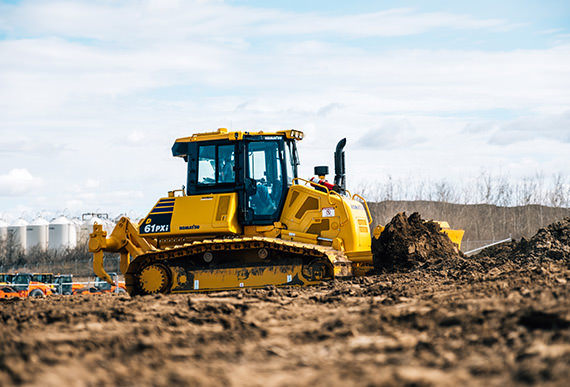 Dozers
A full line of the most technologically advanced, innovative, durable, and reliable dozers.
See all products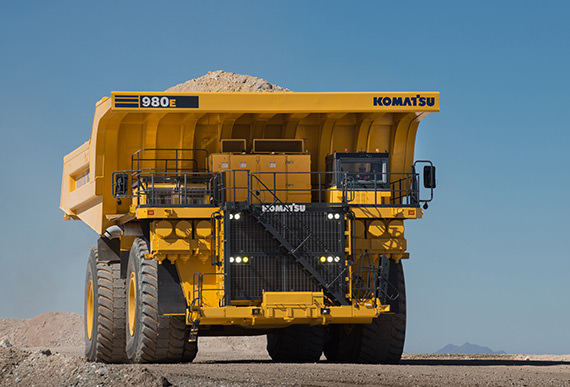 Electric Trucks
Leading the way in mining with new forms of haulage involving electric trolley and autonomous operator-less operations. From 30 to 400-ton capacity, we offer trucks to match your operation and loading tools.
See all products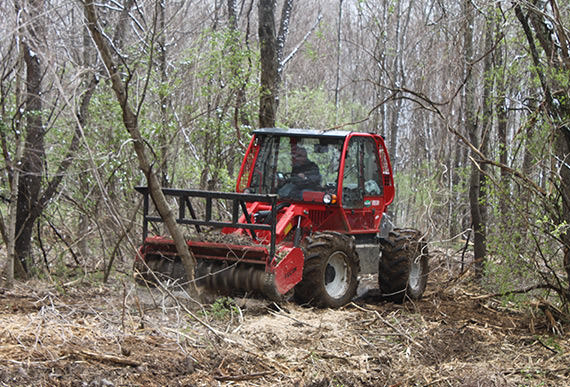 Rubber Tire Mulching Tractors
4×4 traction of our RTF230 with all wheel steering (AWS) provides agile handling and power to the ground for right of way maintenance, oil field clearing, and vegetation management. A key benefit is that rubber tire carriers are configured to travel at up to 24 mph down roads.
See all products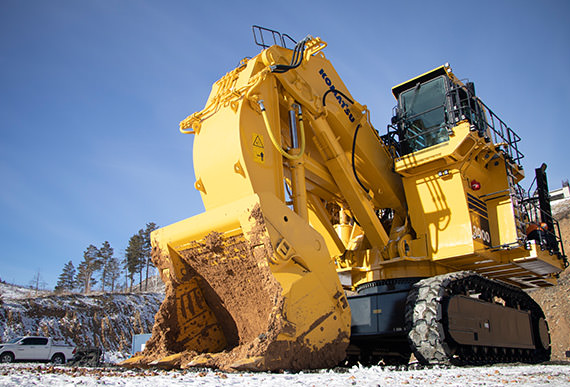 Shovels
Our hydraulic mining shovels are known for top quality, achieved through continuous product development and innovation combined with reliability.
See all products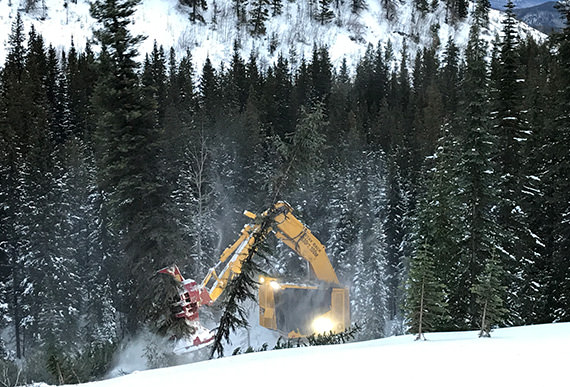 Tracked Feller Bunchers
Cutting edge technology, impressive stability, ergonomics and economy. Our line of tracked fellers gives you maximum effectiveness, in any terrain.
See all products