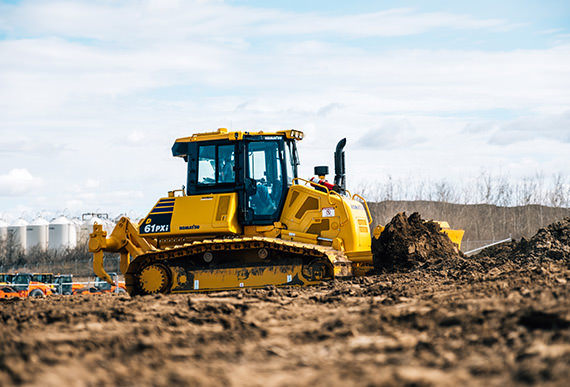 Uncompromising Quality and Performance
With undercarriage costs consuming a significant portion of the average operating cost-per-hour of your track type equipment, properly maintaining your dozer or excavator undercarriage system is crucial. SMS Equipment brings you a practical management approach to ensure you achieve the best performance and durability from your undercarriage components.
Depending on the application, you can choose from a wide range of product series to cover the needs of your heavy equipment.
Call Now
Request a Quote
Undercarriage Options & Warranties
Komatsu Plus
A parallel link undercarriage system which has a rotating bushing system that reduces costs and downtime by ensuring that the whole bushing component surface is worn rather than just two sides.
PLUS coverage: 60 months/6,000 hours
Komatsu General Construction
General Construction has specially developed links and pins designed for low impact applications, so you can use the right undercarriage for the right job, reducing operational and maintenance costs.
General Construction Coverage: 48 months/5,000 hours
Komatsu Conventional
Conventional has a triangular design per link that has a sealed and lubricated pin and busing assembly and is more cost effective.
Conventional Coverage: 48 months/5,000 hours