Everything is at your fingertips with the new My Komatsu website: view telematics data, access service manuals and parts books. These elements are all essential to your business at no additional costs.

Consider this scenario: telematics data alerts you to a warning light on one of your machines. You click on 'Service Manual' for the cause and recommendation – perhaps a part replacement. Then, you can find your part number in your parts book. All from one visit to My Komatsu.

With the new 'My Komatsu' portal, the entire process is streamlined, seamless and available whenever you need it. And what's more, it's included for every Komatsu machine in your fleet – and it includes manuals you otherwise would pay for.
With your time freed up, dive into the data and make more informed management decisions with the efficient use of your machines' telematics. Recent surveys of construction and mining equipment operations have revealed that most don't take anywhere near full advantage of telematics.

One survey showed that even though 90 percent of operators have access to telematics, on average, they're using only a fraction of its features and potential. Mostly they're just using the basics: equipment location, speed, and hours of service, which are not large factors in saving money.

But you can forge ahead. Use My Komatsu's telematics analytic features to monitor engine hours, to manage maintenance, to increase profits, and to reduce operational costs. Did you know that one major savings that most operators ignore or overlook is using telematics to monitor fuel use? By identifying excess idle time, you can take steps to materially reduce fuel consumption and its associated costs.
Your commitment today will prepare you for the future.
Prepare yourself for the future with a telematics software that boosts your bottom line through fleet management. Be ready for developments like artificial intelligence, and new-generation fleet management software that will use telematics data to anticipate problems, recognize risk, maximize productivity, and generally assist you in making critical fleet decisions going forward.
This new go-to site will get you ahead of the curve and the competition, boosting your reputation for consistent on-time, below-budget completions, and maximizing your uptime.
Most importantly, we're here and ready to walk you through all you need to know about the new platform. My Komatsu is designed to be intuitive and easy to learn. As partners in your growth, our people are here to support you through this change - and beyond.
Contact Us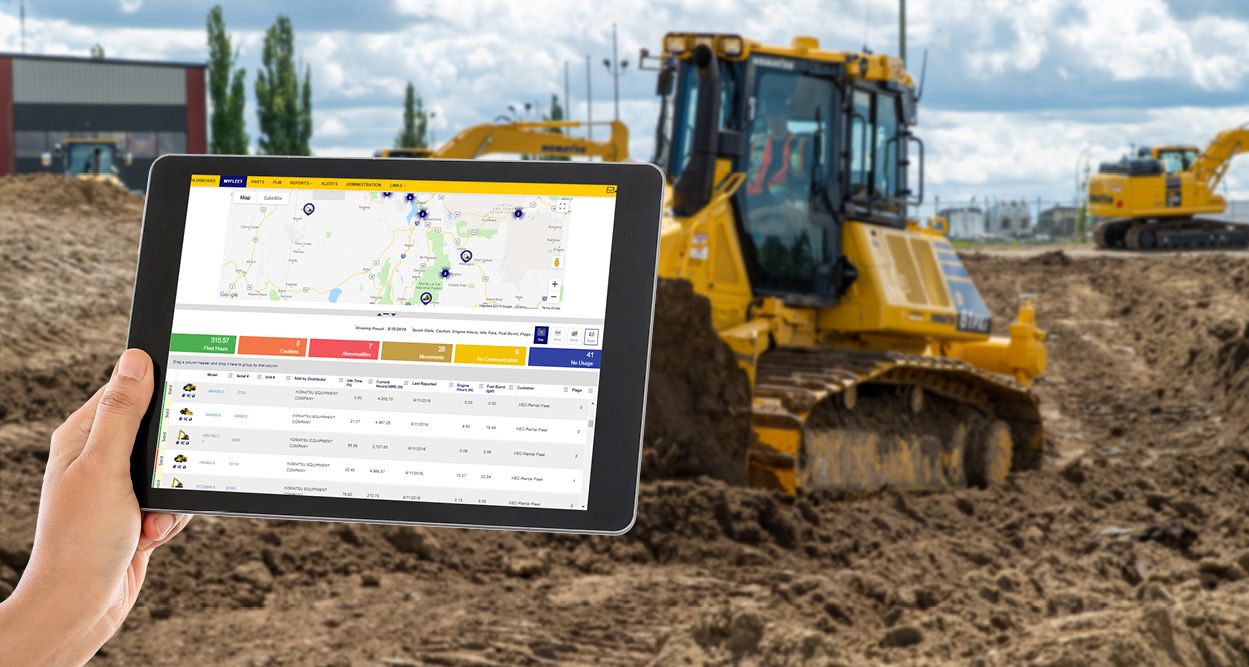 Contact your PSSR to formulate a plan