It is very exciting to remark upon our 10th anniversary. SMS Equipment was created upon the merger of four long-established Canadian Komatsu distributors.
In the decade that followed, we became one of the world's largest Komatsu dealers with more than 2,000 employees and locations that provide coast-to-coast coverage across Canada. The month of May marks our 10th anniversary of customer-focused support across all industries.
Much has changed in the past decade. Since the first Komatsu intelligent Machine Control dozer hit the dirt in Canada in 2014, the system's popularity has grown into a full family of dozers and excavators. That trend continues in 2018 as we prepare to double the presence of intelligent Machine Control pieces on jobsites around the country.
And not to be outdone, mining customers garner impressive time and fuel savings supported with Komatsu's Autonomous Haulage Systems. In 2017, a world-leading total of 1.5 billion tons of material were hauled.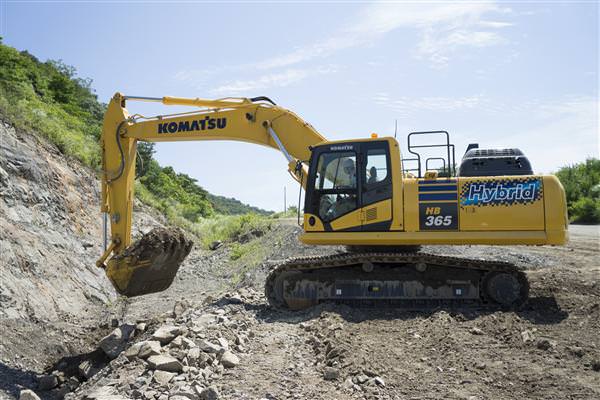 The latest wave of innovation is Hybrid technology, like Komatsu's HB215 and HB365 excavators. The hybrid system uses a fully electric swing motor to capture swing deceleration energy, which normally goes unused, to power the boom, arm and bucket. The excavators deliver dramatic fuel savings with the same expected speed, handling and power of their traditional counterparts.
SMS Equipment is dedicated to supporting the most advanced equipment on the market. With Komatsu's intelligent Machine Control and Autonomous Haulage System in addition to services like KOMTRAX and SMARTCONSTRUCTION, we can address the evolving needs of our customers. Within SMS Equipment, our Advanced Technology Team serves as a resource for everything related to this visionary technology and to help our customers easily take advantage of all it has to offer.
As we reflect on our 10th anniversary, we are very excited for the future. We entered 2018 with a great sense of optimism that continues to grow as we prepare for a busy spring season. We built our reputation providing outstanding customer support and carrying industry-leading equipment with the most advanced technology. As we move forward into our next decade, you can be assured we will continue our dedication to be your number one equipment and solutions provider.
Yours sincerely,
Mike Granger
President & CEO