While a wet spring may have caused numerous starts and stops for you, it hasn't dampened the overall market activity and growing confidence in our industry. Recent data provides hope that the worst is behind us as the season turns to summer.
Another positive sign is an industry-wide increase in recruitment and focus on growth. We are following suit at SMS Equipment by investing in our company with personnel and training. Excellent service and safety are our top priorities. As an organization, we are deeply committed to the well-being of our people and those with whom they work.
You can be assured that when our employees arrive at your site, they will do whatever it takes to meet your goals and make sure everyone returns to their families safely.
Having the right people in place is important to maintaining an efficient operation and providing them with the best technology on the market can take your company to another level. By now, you are familiar with Komatsu and its revolutionary intelligent Machine Control equipment. Large pieces like the PC490LCi excavator and D155AXi dozer offer the ability to move sizable amounts of material while maintaining a consistent grade and using significantly less fuel. In addition to efficiency on the jobsite, both are Tier 4 machines, which means they are backed by SMS Equipment through the Komatsu CARE program that provides complimentary service maintenance at 500-hour intervals for the first 2,000 hours or three years of operation. In addition, KOMTRAX, Komatsu's telematics service, keeps you informed of notable machine health issues, location changes, idle time and more – so you can be proactive with machine care and look for efficiencies that will save your operation time and money.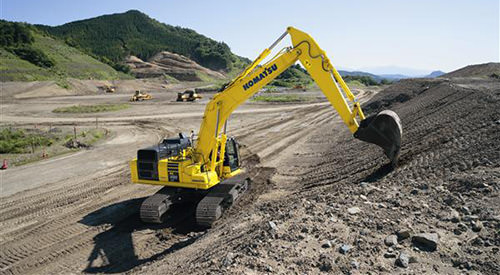 The PC490LCi-11 features Komatsu's revolutionary machine control and guidance system. The exclusive control function drastically improves efficiency and precision on your work sites. Learn more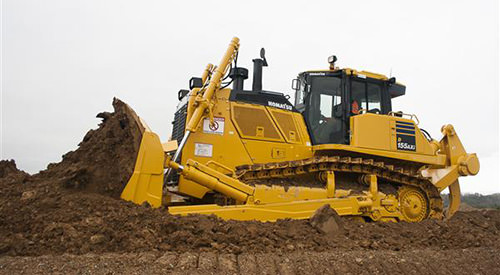 Komatsu's industry-leading intelligent Machine Control dozers deliver improved production with next-generation technology at jobsites worldwide to make every pass count. Learn more
Komatsu's best-in-class technology is also available at the mining-class level. The 980E-4 is Komatsu's largest haul truck with 400 tons of capacity. The electric-drive truck can be equipped with Komatsu's driverless system, which uses high-precision GPS navigation, an obstacle-detection system and a supervisory computer to operate and control the 980E-4. This gives you the ability to work in remote mines or unfavorable conditions where operator safety may be a concern.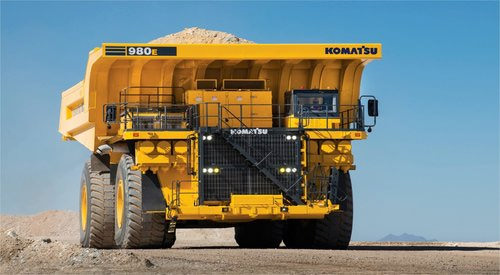 Komatsu's new 980E-4 mining haul truck with a 400-ton payload capacity has features that improve performance, vehicle control and handling, as well as combat rugged and other less-than-ideal conditions. Learn more
At SMS Equipment, we know that upgrading your fleet to incorporate the latest technology is a consequential decision. Fortunately, our KRents group offers the full line of Komatsu intelligent Machine Control and Tier 4 equipment. Rentals are a great option for customers who want to see exactly what the newest machines are capable of before making a long-term commitment.
As the summer progresses and your schedule fills with projects, remember that SMS Equipment is here to do what it takes to keep your business operating and profitable.
Yours sincerely,
Mike Granger
President & CEO