CUSTOMER STORY
Dig It Contracting: Achieving Optimal Efficiency with a Mixed Fleet
Dig It Contracting Ltd. invests in the latest technology to keep their fleet ahead of the curve
Dwayne Flett has always had a passion for construction equipment. The idea to start up his company, Dig It Contracting Ltd. – a successful civil contracting company based in Kelowna, B.C. – began in his childhood.

"Dig It started, I guess, ultimately, when I was a little boy playing in the sandbox, and I just never really got out," Flett says. "Playing with trucks and equipment is something that I've always been passionate about."

Over the years, Dig It Contracting Ltd. has grown in the size and scope of projects it has taken on. And as the business has expanded, so has the fleet.
Optimizing efficiencies
The company boasts a mixed fleet that includes more than several excavators and a host of other smaller equipment.
A significant portion of the fleet is comprised of Komatsu equipment, and that number has been steadily growing in recent years. The fleet features two PC238USLC-11s and two PC138USLC-11s tight tail swing excavators for urban settings in tighter spaces; a PC290LCi-11 and PC360LCi-11 excavators with Komatsu's built-in intelligent machine control (iMC); a D51PXi-24 dozer and two WA250PZ-6 wheel loaders.

No matter what type of equipment he owns, big or small, Flett believes in outfitting his fleet with state-of-the-art technologies. This includes purchasing two new Komatsu PC290LCi-11 and PC360LCi-11 excavators with built-in iMC and outfitting some of his existing fleet with aftermarket technologies to enhance their jobsite efficiencies.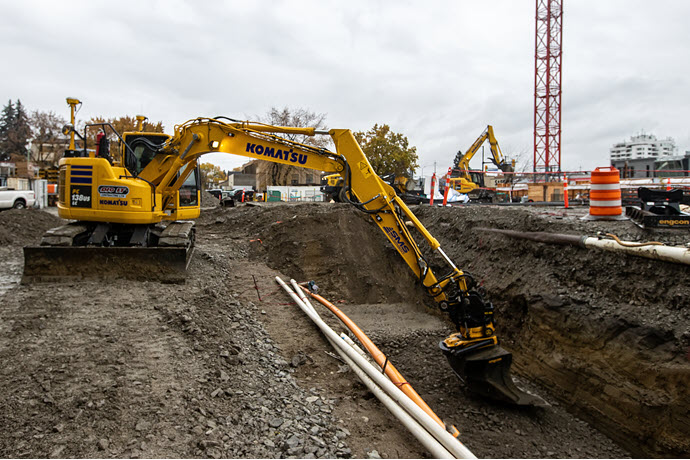 The nimble PC138USLC-11 and PC238USLC-11 excavators are ideal for job sites with tight workspaces, due to their zero-tail swing.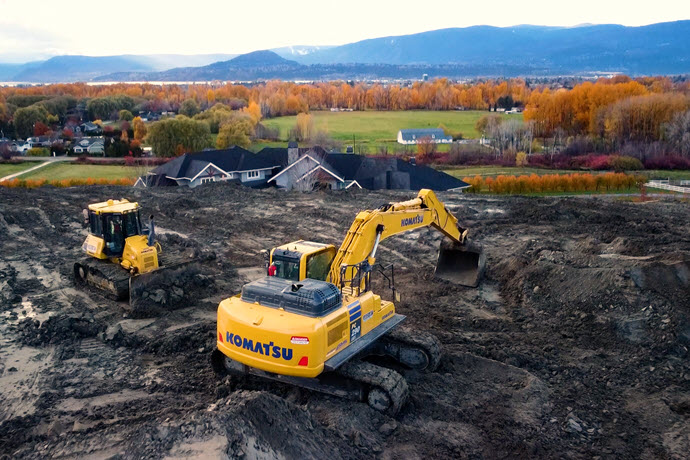 Using iMC technology, Dig It Contracting is able to build complicated designs without detailed staking. This is especially beneficial for jobs where regular re-staking is required - iMC technology removes the need for staking, saving both on cost and time.
Investing in these technologies allows Flett's company to be a leader in the industry by improving efficiencies to complete jobs on tighter timelines. He says that as the industry slows down, Dig It Contracting Ltd. will be known as the cutting-edge company, allowing them to be one step ahead of their competition.
Roto-assist Technology
Another example is Dig It Contracting's investment in roto-assist technology for its PC138USLC-11 and PC238USLC-11 tight tail swing excavators.

"Dwayne has always been interested in technology and being at the forefront. Now that we've added the Engcon tilt rotator packages, he's the only one in the Valley at this point that has that technology," says SMS Equipment Sales Representative Steve Ten Veen.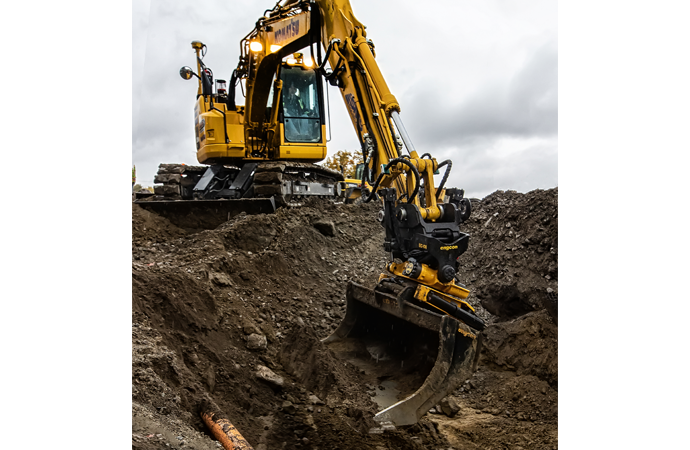 Using the various technology solutions provided by SMS Equipment, Dig It Contracting is able to perform extremely difficult digs.
Service Along the Way
With the help of the latest technologies and the reliable one-stop-shop service from SMS Equipment, Dig It Contracting will be equipped for success well into the future.
"We've had incredible success with the Komatsu products and SMS Equipment. It's been an incredible team," Flett says.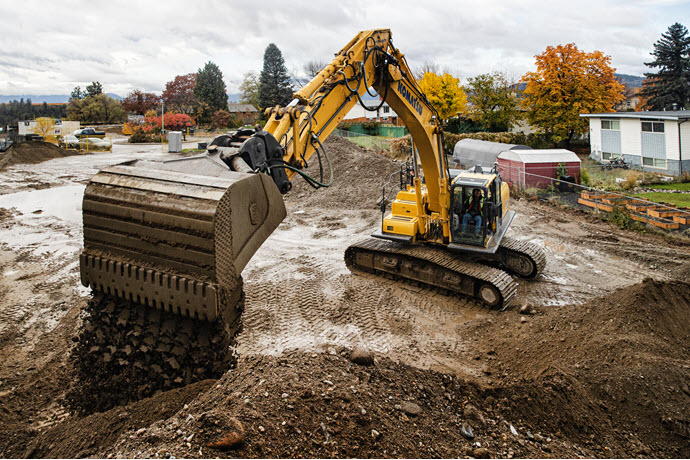 An iMC excavator with tilt bucket can dig to design quicker and easier, making this the ideal construction machine for all applications.
Additional Related Resources
Find more information about iMC technologies and Smart Construction below.