Help safeguard your people, equipment, and infrastructure with the Wabtec Collision Awareness Solutions Suite, a sophisticated and adaptable collision awareness and reporting system developed specifically for the mining industry.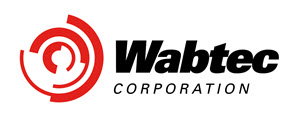 As a mine site operator, this Collision Awareness System for open-pit mines enables your mine to enhance production and efficiency while increasing safety and control. Using advanced technology field hardware and communications software, along with best-practice business processes, the Digital Mine's safety technology provides an industry-proven reduction in vehicle interaction risk. Further features include GPS-based equipment positioning, equipment health monitoring, maintenance tracking, blending, and production reporting.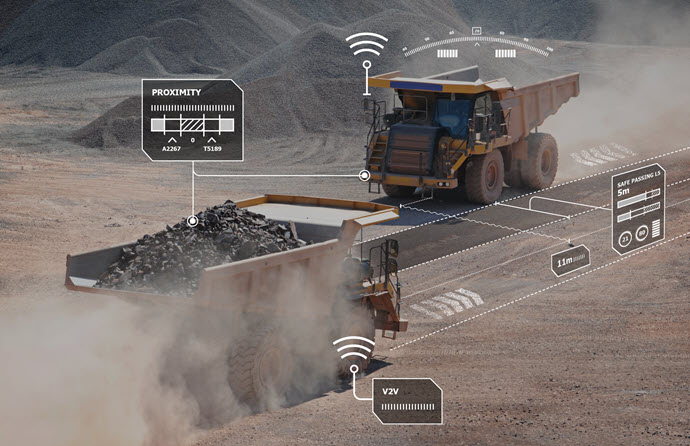 Proximity Detection Methods & Reporting
Wabtec's Collision Awareness System – Surface offering can be deployed with various proximity detection methods, including GPS, radio frequency (RF), VLF magnetic and cameras to provide one of the most effective high integrity systems on the market.

Additionally, with Wabtec's Collision Awareness System reporting and analytics tools to monitor and manage operator behaviour, you can also improve safety culture and compliance at your mine site.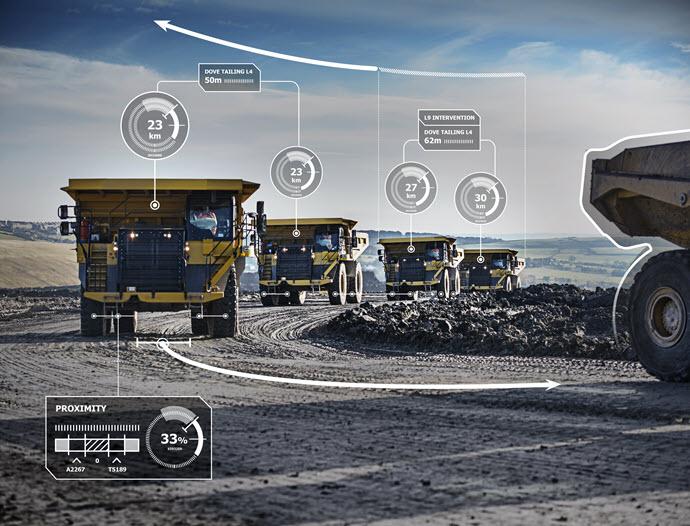 Features of Wabtec's Integrated Collision Awareness System
Proven proximity detection technology that sets new standards for workplace safety and facilitates 'zero harm' objectives
360˚ protection for vehicles, equipment, and personnel
Improve operator situational awareness and reduce the incidence of injury
Fully configurable and adaptable to site-specific requirements
Real-time and historical reporting
Effective, reliable, and intuitive operation
Complete mine safety aid:

OEM technology agnostic
Stand-alone system
Low "total cost of ownership"