SMS Equipment Announces Strategic Alliance with Fort McMurray First Nations Group of Companies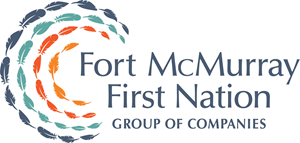 FORT MCMURRAY, AB - On January 01, 2021 – SMS Equipment's 63N branch signed a strategic alliance agreement with Fort McMurray First Nation Group of Companies (FMFN Group) which is a business wholly owned by Ft. McMurray #468 First Nation
.
SMS Equipment and Fort McMurray First Nation Group of Companies have partnered to perform welding services to the mining and construction industry of Wood Buffalo and surrounding areas. Welding is an essential element in keeping our industry moving and working. We have ensured that the welding service teams have the experience and the know-how to meet all challenges.
SMS Equipment's General Manager, Fort McMurray Region Larry Gouthro; "Many businesses, such as ours, can have a deep impact on surrounding Indigenous communities, which is why SMS Equipment is proud to be aligning with FMFN Group. It is important to look for solutions that form strong relationships and invest in Indigenous opportunities that strengthen our understanding of the communities' needs. By focusing on collaborative performance, we can work towards economic growth and enhance core competencies."
Fort McMurray First Nation Group of Companies VP Business Development Ryan Coish; "Developing strong strategic alliances provide the opportunity to build capacity, improve and grow our business." FMFN Group is known for its selection of industry-leading partners aligned with our corporate values. It takes pride in the services provided to enhance the economic sustainability that contributes to the growth of the Fort McMurray #468 First Nation.
About Fort McMurray First Nation Group of Companies
With over 30 years of experience, FMFN Group has become a leader in providing construction and mining services in the Wood Buffalo Region of Northern Alberta. The FMFN Group offers a diverse selection of services that are 100% Nation owned and operated. Visit https://fmfngroup.com