Komatsu's new PC130-11 excavator offers fast cycle times in a machine designed for easy transport
Whether you're a contractor just starting out or an established firm running multiple pieces of equipment, a basic digging machine likely suits your operation. Easy transport from job to job is an added bonus.
"Not all projects involve moving massive amounts of dirt; for instance, agriculture applications such as field tile repair to light utility and municipality work," said Andrew Earing, Komatsu Product Manager. "With fast cycle times, a maximum digging depth of more than 17 feet and high productivity, the new
PC130-11
is a good fit."
Earing added that the excavator is highly portable. Komatsu's smallest conventional tail swing can be moved with a tag trailer and still have capacity to spare for additional support equipment.
"Mobility is a real asset with the PC130-11," said Earing. "When a contractor finishes one job, they can quickly load this excavator and be on the way to the next. When they get there, it's a matter of minutes to unload and start digging. That increases production time."
Ready for the challenge
Earing added that like all Komatsu equipment, the PC130-11 is built for the long haul, as well as for versatility.
"It has steel castings in the boom foot, boom nose and arm tip," he said. "That provides durability for years to come. Additionally, the excavator is available with plus-one piping as an option, so you can run attachments, such as a thumb or hammer, providing the capability to perform multiple applications and potentially boost profits."
Take the PC130-11 For a Test Drive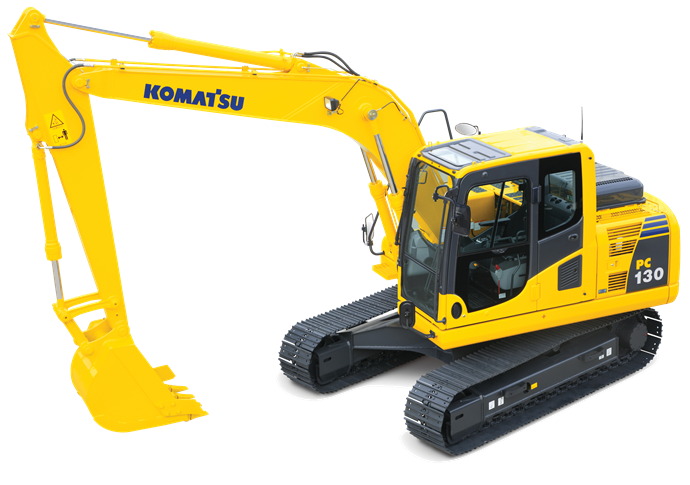 Quick Specs on Komatsu's PC130-11 Excavator