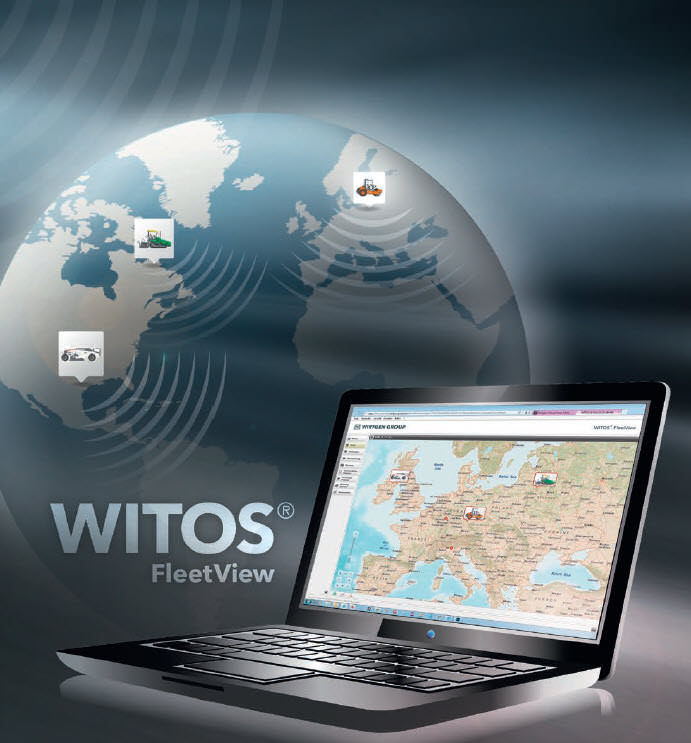 WITOS FleetView
Thanks to system-based preprocessing, transmitting, visualizing and evaluating of machine and position data, fleet and servicing management is becoming increasingly more efficient in day-to-day operations.
WITOS® FleetView ensures that you always have a clear overview of your machine fleet. The machines transmit via cellular data.
Best of all, WITOS® FleetView has no fees or subscription cost.
Available on:
Performance Characteristics:
Machine data
Machine location
Machine conditions
Maintenance information
Monitoring functions
Notifications
Diagnostic functions
Download WITOS FleetView Brochure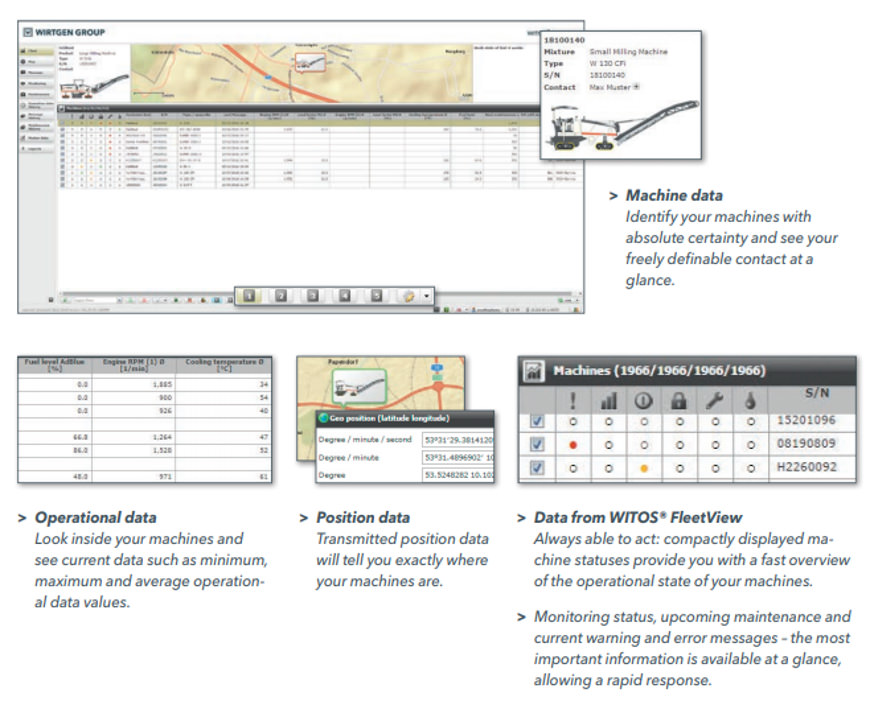 WITOS FMI
The Fleet Management Interface (FMI) also allows you to import data from existing systems via a standardized server-2-server interface.