Takeuchi
Mini But Mighty
Don't underestimate compact machines—they can seriously expand your toolbox for quick, creative solutions on any jobsite. Takeuchi has single-handedly raised the compact standard with its impressive variety of attachments. Fast to change and easy-to-use, Takeuchi's easy-to-use attachment connection system means less downtime and more productivity. Now that's mini but mighty.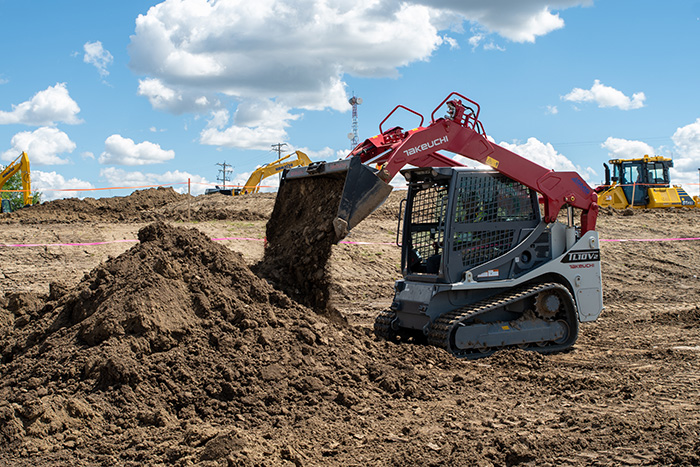 Ready for less downtime and more productivity?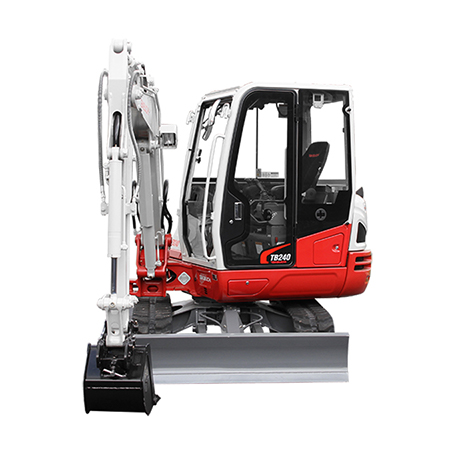 Compact Excavator
TB240
The TB240 is known for its exceptional power, performance, and stability— engineered for success in every way. It has a wide working range and an excellent feature set, with a roomy cabin design for operator comfort and efficiency. All- steel construction and a heavy-duty boom equal years of dependability.
Explore model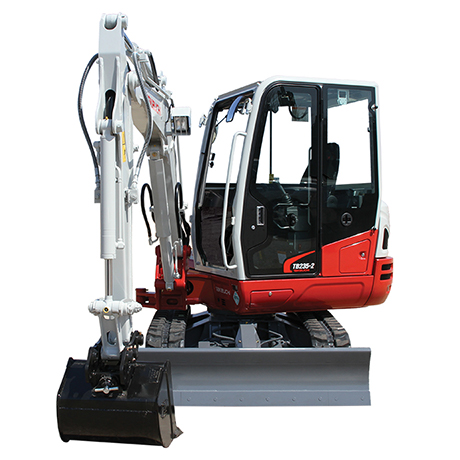 Compact Excavator
TB235-2
Is utility work, landscaping or construction on the work plan? Ease of transport and an impressive working range make the TB235-2 a perfect choice. All-steel construction ensures long-term durability, and a sleek multi-information display provides the operator with outstanding functionality. Of course, the TB235-2 delivers the power and performance you expect from Takeuchi.
Explore model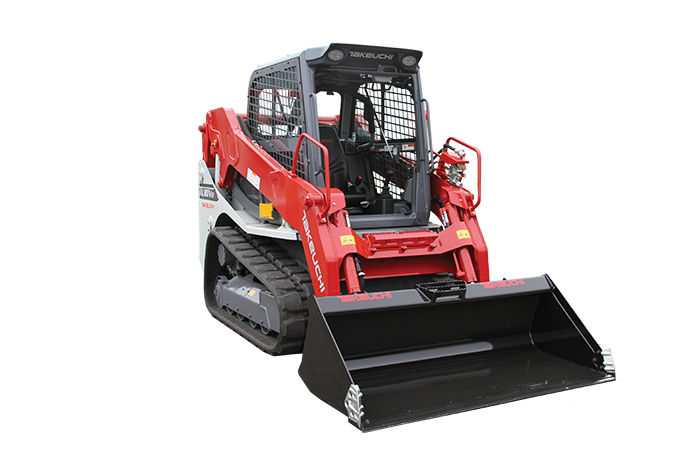 Compact Track Loader
TL10V2
The TL10V2 is powerful yet efficient, being Final Tier 4 emissions compliant while the vertical lift loader delivers unmatched performance. Completely redesigned and enlarged, the cab is easy to get in and out of with its low effort overhead door design. Expect a smooth ride—wide block tread reduces vibration and noise levels.
Explore model