BOMAG Winter Financing
0% Financing for
24 Months
ON SELECT BOMAG ROADBUILDING EQUIPMENT
Planning your road construction fleet for 2022?
Pave the way for the new year with 0% financing for 24 months OAC on select new BOMAG equipment.

SMS Equipment is proud to be your exclusive Canadian dealer for BOMAG, backed by our team of experienced industry experts.
BOMAG offers an extensive choice of powerful, economical and easy to maintain road construction equipment:
Avoid unnecessary passes with superior compaction technology
Achieve the best mat quality
Increase productivity with selective milling of road and base materials

Ready to learn more? Contact us for more information and take advantage of 0% financing for 24 months OAC on select BOMAG equipment.

Offer ends December 30, 2021

Request a Quote Speak to a Rep Today

*Subject to credit approval. Other conditions apply. Contact your local sales representative for further details.
Wait, Save Even More!
Take advantage of our current product support promotion.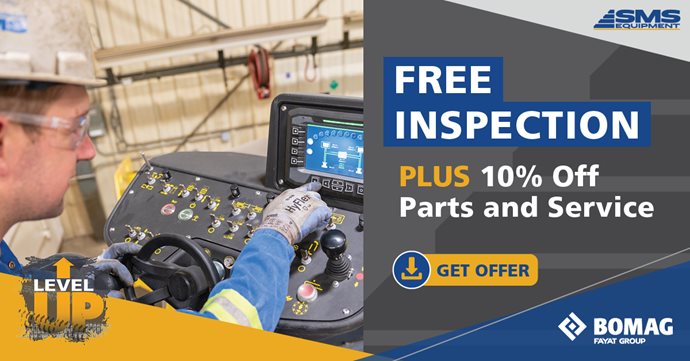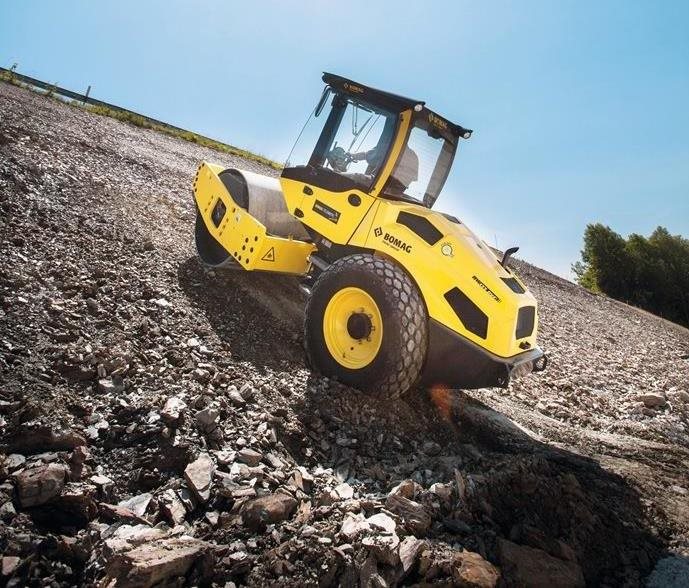 Smart design means simple maintenance
Single Drum Rollers
Our service concept has a clear objective: less maintenance, less downtime, and lower costs. Or in design terms: eliminating unnecessary service points and making necessary ones more accessible. For example, no single drum model need lubrication points. Oil dipstick, filter, filling points and drain valves can easily be accessed from the ground. Or the rubber buffer on the drum can be replaced without the need for removal from the frame. Easy service is more than just a tag line. It is the result of smart technology – and an important part of BOMAG's approach to design.
Request a Quote
Speak to a Rep Today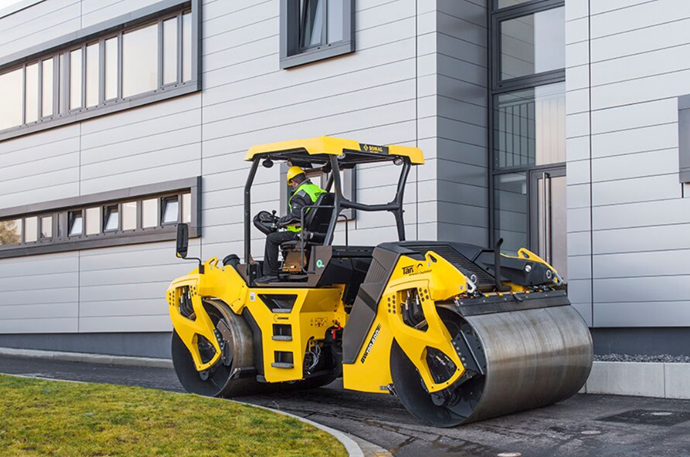 Leaders in Compaction Technology
Tandem Rollers (BW120+)
Every application is different, and every construction site presents new challenges. Which is why asphalt compaction is not about the right philosophy, but the right technology! BOMAG lets you match your operation and your work. Providing the right technology for every application; all from one source.
Request a Quote
Speak to a Rep Today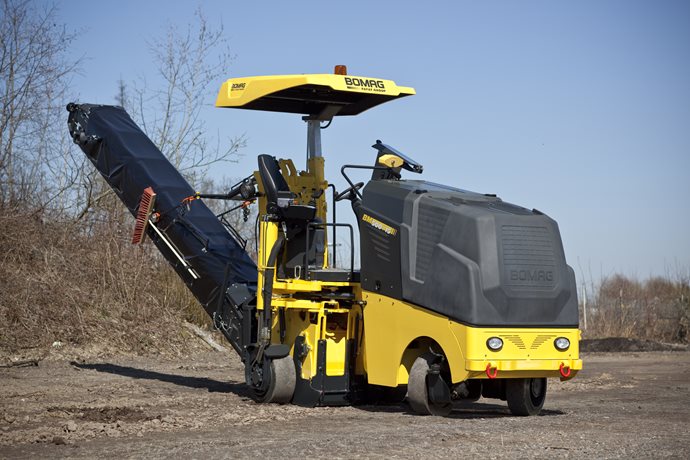 Selective Milling of Road and Base Materials
Milling Machines
BOMAG cold milling machines are designed for selective milling of lane and ground linings made up of a wide range of asphalt and concrete compounds. The different models are particularly suited for repairs or the complete removal of motorways and major federal roads, and for rural roads and inner-city work including work on roundabouts. With different working and milling depths, large areas can be removed quickly and completely in one work stage.
Request a Quote
Speak to a Rep Today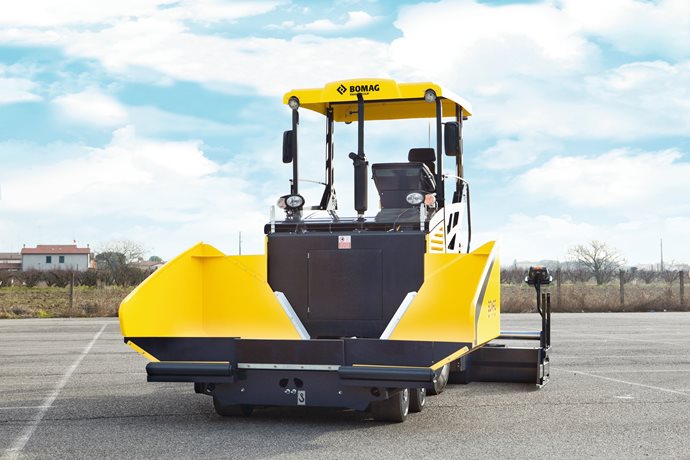 Achieve the best mat quality
Pavers
The simplest and most cost-effective service is the one that isn't necessary. The maintenance of BOMAG road pavers is as simple as their operation. Every function is controlled by its own switch, every switch can also be replaced separately. The engine compartment with the hydraulic systems is easily accessible from every side, and all the filters can be reached comfortably and centrally from one side. Good ideas, such as the fully automated central lubrication system, contribute to the remark­ably long maintenance intervals of BOMAG pavers. To keep any downtime as short as possible, we offer carefully selected maintenance and emergency kits.
Request a Quote
Speak to a Rep Today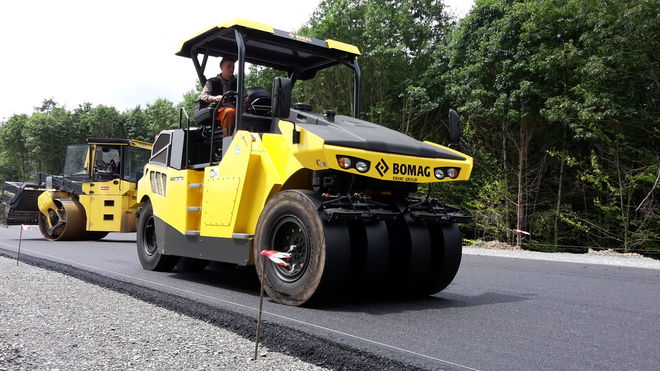 Pneumatic Tire Rollers
Surface dressing; highway and airfield construction and maintenance; special surfacing materials; proof rolling; lime and cement-stabilised soils. The compaction and kneading effect of the pneumatic tires results in excellent surface sealing.
Request a Quote
Speak to a Rep Today